GET TOP STABLE THIS CHRISTMAS AND INTO THE NEW YEAR

(Plus, grab a 50% XMAS DISCOUNT today)
(Double Plus – Also Get Access To A 'REAL' Champion Tipster)

Hi,
Ask yourself these questions………..
Would you like to have stable info, that comes direct from the trainers each day?
Would you like access to a well-respected tipster who has just WON the William Hill Naps Table?
Well, your Christmas wish is our command here at FROMTHESTABLES.
For the last 10 years we've been giving members unique daily advice that COMES FROM THE ACTUAL TRAINERS!
And, this top info has been yielding 'winner-after-winner' for years.
GET THE INSIDE TRACK FROM 16 TOP YARDS EVERY TIME THEY HAVE A RUNNER
All quotes are obtained in the morning, published and a members' area and now ALSO EMAILED OUT TO MEMBERS – A new feature that allows members to get the FTS info on the go!
Take A Look At Our Trainers – Fergal O'Brien, Warren Greatrex (left), Ian Williams, Brian Meehan, Hughie Morrison, Ben Pauling, Charlie Longsdon, Oliver Sherwood, Charlie Mann, Harry Whittington, Kim Bailey, Micky Hammond, Nicky Richards, Ali Stronge, Shaun Keightley & William Knight
You can SEE all the FTS trainers here and also find out a bit more about them
CHRISTMAS OFFER – YOU CAN GET INVOLVED AT A DISCOUNTED 50% OFF (1st month, saving £15) VIA THIS PROMOTION
(More below)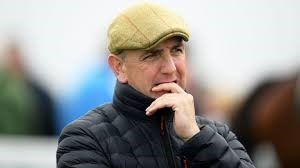 We think you'll agree there are some HUGE YARDS under our roof and with the new jumps season hotting-up by the day then big NH stables like FERGAL O'BRIEN (left), who is touted at a future Champion Trainer – Plus - WARREN GREATREX, OLIVER SHERWOOD, NICKY RICHARDS, KIM BAILEY, CHARLIE MANN, BEN PAULING and HARRY WHITTINGTON will be with you every step of the way.
Top info like this CRACKING bits of info earlier this month.
We speak to the trainers each morning – not a work rider, the trainer's assistant or the stable cat – but THE ACTUAL TRAINERS!
Therefore, over the years we've built-up a fantastic rapport with our TRAINERS, that are happy for us to tap into their heads and pass on to our members just how they feel their horses will run.
This information is like GOLD DUST to punters and with the betting exchanges a big part of everyday life for horse racing fans now – then not only are we talking about backing winners, but the trainer's daily quotes can also be used to rule out certain horses or even lay them.
THERE'S SO MANY WAYS TO USE THE FROMTHESTABLES INFO
Okay, many trainers get interviewed on television about how they feel their horses will run, but this is often minutes before they are due to run!
Therefore, it can be too late to act and most of the time – if they do fancy their chances – the value is long gone!
So, surely, it's much better to have this top trainer info in the morning – right?
As they say – the early bird catches the worm
PLUS, AN EXPERIENCED MAN AT THE HELM
THE 'DAY-TO-DAY' FTS BUSINESS IS RUN BY THE FORMER DAILY TELEGRAPH RACING EDITOR – TONY STAFFORD
WITH THE FTS SITE ALSO RUN BY FORMER DAILY TELEGRAPH RACING EDITOR – TONY STAFFORD, MEMBERS HAVE AN EXPERIENCED RACING MAN – WITH LOADS OF RACING CONTACTS – STEERING THE FTS SHIP.
OH – AND HIS TIPPING ABILITY HAS ONCE AGAIN JUST BEEN BACKED-UP BY WINNING THE WILLIAM HILL NAPS COMPETITON!!
No mean feat as Tony had to submit just one bet a day that is then logged and the results of all tipsters placed in a league table.
Tony's daily BEST NAP and NB QUOTES ARE ON OFFER TO ALL MEMBERS AT NO EXTRA COST!
Like this recent winner from TONY………………..
AS MENTIONED, YOU CAN GET INVOLVED WITH A HALF-PRICE CHRISTMAS OFFER
Just £15 for a month's access (normally £30) will give you a taster on just how good the FROMTHESTABLES daily info is!
A small price to pay to get genuine trainer info each day!
You can check out all our recent results here
***SPECIAL HALF-PRICE XMAS OFFER BELOW ***
ALSO, FREE DAILY TIPS FROM A LEADING PADDOCK JUDGE - Add in FREE DAILY picks from top paddock judge – KEN PITTERSON – then members have the added bonus of also having one of the best tipsters in the business in their corner.
You can get a taster on just how good the FTS info is for just £15 (for a full month).
A REMINDER ON HOW IT WORKS?
Sign-up Using Our Simple Secure Online Form (JUST £15 FOR 1 MONTH – saving £15)
We'll Send Your Unique Login Details
Sign-in To Our Members' Area
Stable Info from 16 Leading Stables
Gain Instant Access To All That Day's Top Trainer Info
Free Daily Tips From Respected Paddock Judge KEN PITTERSON
DAILY NAP & NB – Each day TONY STAFFORD (who has just won the William Hill NAPS table) will pick out his best quotes
For more info on FROMTHESTABLES yards and to grab your money-saving introductory £15 OFFER (1 MONTH) then CLICK HERE.