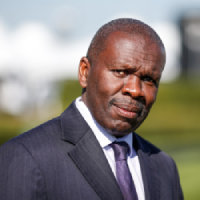 ALL FromTheStables members also get top insights from one of the best paddock judges around - Ken Pitterson -
Ken, who is a well-respected racing journalist and broadcaster, is racing most days and is regarded as having one of the best eyes in the paddock.
When Ken is racing, he'll text FTS members his thoughts.
How a horse is acting before the race can be key - whether it's sweating, carrying a bit too much weight or on it's toes - then Ken has a wealth of experience in pin-pointing the positive and negative signs.
Ken's best info is then sent to all FTS members via text messages – meaning he can react fast to anything he sees on the track and pass that info quickly onto the FTS members.
A valuable tool that certainly gives you a further edge when assessing a race.